Five Things To Know This Week:
1) The Cost of Cybercrime
2) Innovative Devices for the New World of Work
3) How to Create an Instagram Account for Your Business
4) Best Places to Buy a Beach House
5) Resource of the Week: The Small Business Administration
Happy National Small Business Week! From May 2-6, our country recognizes and supports the millions of small business owners who are working to realize their versions of the American dream. Small businesses are the fabric of our local communities and play a vital role in keeping our economy moving…even in a pandemic!
Please take time this week and visit your local small business retailers. Thank your bookkeeper, landscaper, hairdresser, and all the other businesses that provide products and services to your business and home every day.
Thank you!
 Brian Moran, CEO
 Small Business Edge
Brian Moran & Associates
brian @smallbusinessedge.com
Message from Our Sponsor: Barclays
Congrats Ashland Birth Center: Here's $60,000!
Barclays recently wrapped up its "Small Business Big Wins" promotion. They received over 4,750 entries, selected 10 finalists, and chose one big winner. Congratulations to Ashland Birth Center for being named the winner and for receiving a $60,000 grand prize.The Ashland, Wisconsin-based business offers parental guidance and support along with a wide range of midwife services throughout the pregnancy, newborn, and postpartum stages of childbirth. They edged out nine other finalists in a nationwide vote to determine which United States-based small business would receive a much-needed financial boost.
The contest was sponsored by Barclays' Business Card team, which has long supported business owners of all sizes with its broad range of cards that offer business owners rewards for dollars spent on their business needs.
For more information about the finalists, visit BarclaysSmallBizBigWins.com. For more information on Barclays' business card offerings, visit BarclaysUS.com/Business.
 1—The Cost of Cybercrime
Cyberattacks are rising as hackers launch increasingly sophisticated attacks, reports consulting giant McKinsey. And, it says, companies are increasingly vulnerable. The problem? While remote work, increased access to the cloud, and more internet-connected devices offer flexibility, computing power, and convenience, they also create entry points.
By 2025, cybercrime may cost businesses $10.5 trillion annually. Soon, hackers will start speeding up their attacks from weeks to days or even hours. Yet many companies still don't have the cybersecurity talent, knowledge, and expertise to be protected. The time to take action is now!
Learn more about cybercrime trends.
  Innovative Devices for the New World of Work
Everyone is buzzing about "hybrid work," but the truth is it means different things to different businesses. Dell Technologies says hybrid work brings the "opportunity to redefine our relationship with work."
And it says it's no longer "sticking to what's worked in the past." To meet the future, Dell has unveiled several new devices packed with innovative features. Here are a few:
The Latitude 9330 is the world's first laptop with a unique new collaboration touchpad—bringing access to conference call features to your fingertips. It offers collaboration, connectivity, and privacy features in a 2-in-1 device.
The Precision 7670 offers a "best-in-class front-of-screen experience" that doesn't compromise on power in a 16" form factor. And it comes in a thin or performance chassis—delivering even more configurability.
The Precision 7770 is a powerful 17" mobile workstation offering high scalability and providing desktop-like performance on the go.
Learn more about these innovative devices for reimagined work.
 How to Create an Instagram Account for Your Business
Instagram is one of the fastest-growing social platforms, but not all that many businesses have accounts there. The first thing to know is that Insta has over one billion active users. While many small businesses can benefit from being on Instagram, if your prime customers are in the 25-34-year-old age group, Insta's main audience, you should add Instagram to your marketing strategies.
Learn more about starting an Instagram account for your small business.
 Best Places to Buy a Beach House
I love the beach. I grew up on Long Island, where you're never far from the sand and ocean waters. But, like many of you, I don't live beach-close anymore. If you'd like to (who wouldn't?), check out this listing from Vacasa on the best places to buy a beach home, either as a permanent residence or a second home where you can earn extra money from rental income.
This is an excellent time to invest—a recent report from Redfin says buyer demand for second homes was up 87% at the beginning of the year.
Vacasa publishes numerous reports on the best places to buy a vacation home throughout the year. This report focuses on the top waterfront rental destinations. And this could be the start of a second entrepreneurial career as a real estate investor.
Learn more about the best places to buy a beach house.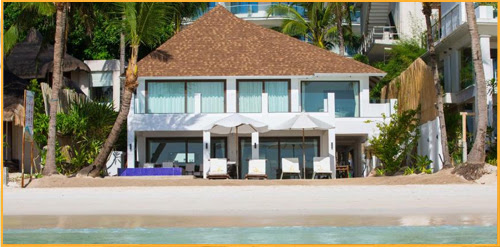 Resource of the Week: The Small Business Administration
The Small Business Administration (SBA) is a government agency that provides assistance, resources, training, and guarantees funding to startups and small businesses. Its mission is "to maintain and strengthen the nation's economy by enabling the establishment and viability of small businesses and by assisting in the economic recovery of communities after disasters."
Learn more about the SBA.
Below is a NEW twist on Brian's Quote of the Week. We have received such inspiring feedback on the Small Business Edge podcasts from listeners that we decided to share with you here a quote from one of our recent podcasts each week.
This week, we chose Andrew Sherman's "5 in Five" podcast (where we ask 5 questions in 5 minutes). Full disclosure – I've done four "5 in Five" podcasts so far and I simply CANNOT get it done in less than 5 minutes. I am a "work-in-progress."